ADDSTONE participate the Architect 2019
  Highly appreciated for your accompany with ADDSTOEN in order to break the record every year. ADDSTONE will participate in the International Building Materials Exhibition in Bangkok this year and invite you to join us.
  This year, Architec'19's exhibition theme is "Green Life". Along with are three sub-titles: Smart City, Zero Disposal, Green Building, moreover ADDSTONE's water-based and eco-friendly stone coating will work with you for the more Green Earth.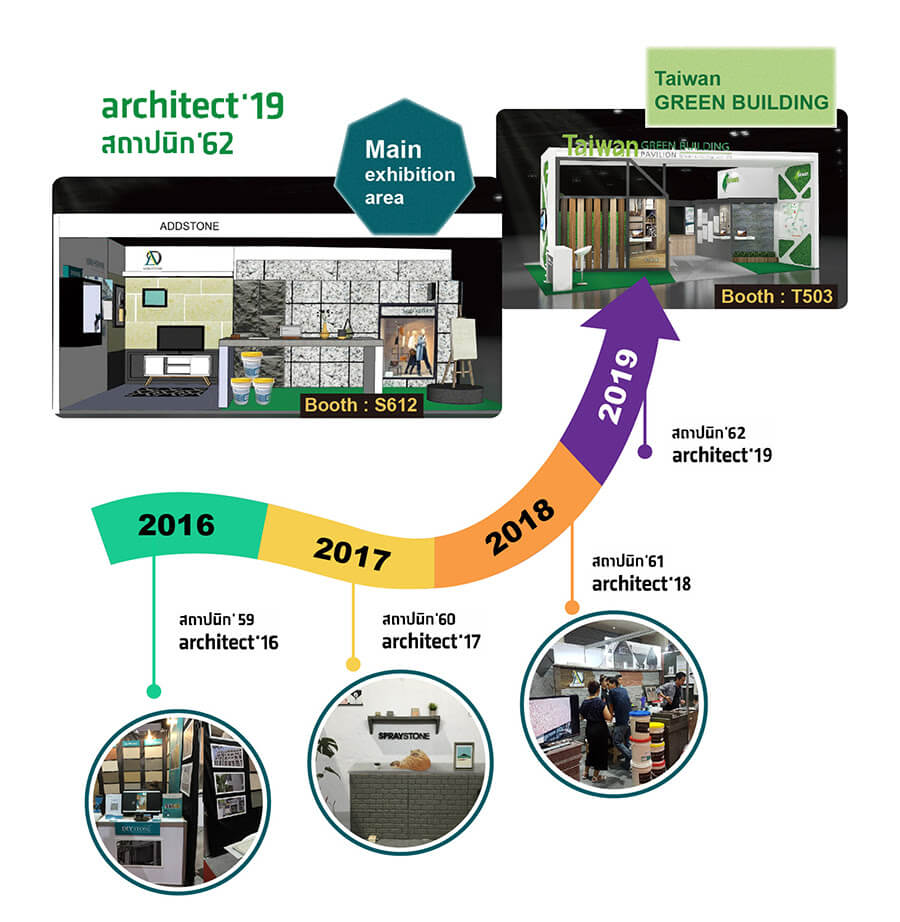 Location: IMPACT Challenger
Booth: S612 ADDSTONE & T503 (Taiwan Green Image Museum)
Exhibition date: 2019 4/30 ~ 5/5
Exhibition time: 10 am ~ 8 pm
Architect'19 Exhibition Brochure
IMPACT booth and floor plan